3D Software Training- Unlimited for Two Years
Tuition: $8,500 USD
[accordion autoclose=false openfirst=true clicktoclose=true]
[accordion-item title="Overview +" state=open]Design Engine 3d software training for two years (any class you wish for two years). An extraordinary value for those wanting to learn more than one software program![/accordion-item]
[accordion-item title="Courses Included +" state=closed]All Pro Engineer Courses, All SolidWorks Courses, All Pro Surface Courses, All Maya Courses, All Alias Courses, All Rhino Courses, All FEA Courses, All Adobe Courses, All Web Design & Development Courses, All Part Design and Manufacturing Courses, 2-Week Job Placement/Career Services.
[/accordion-item]
[accordion-item title="Prerequisite +" state=closed]Some high school drafting experience desired but not necessary. A strong desire and focus to learn and succeed.[/accordion-item]
[accordion-item title="Restrictions +" state=closed]Can only be used by one individual. Not applicable to corporate accounts.[/accordion-item]
[accordion-item title="Career Services +" state=closed]
The faculty and staff at Design-Engine|Education are committed to helping participants grow in their skill set and find the career they are looking for. The success of our students is of greatest importance. We are committed to helping you find the career you are looking for or excel in your present career. We are your advocates, and we want to help you grow with skills and technique. Your success is of utmost important to us. We also provide help with your resume and offer insightful interview advice. In the design world, our highly recognizable name can be an excellent way to get your foot in the door at your dream job. We maintain an active relationship with contract agencies such as Aerotek, Peak Technical, Black Diamond, Oxford International, and Butler to name only a few. Contract agencies actively recruit from our resume bank of past students.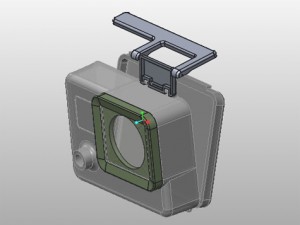 [/accordion-item]
[accordion-item title="Getting A Job +" state=closed]We maintain an active relationship with contract agencies for our students who are unemployed. Additionally, our database of over 7,000 industry leaders can be accessed for job searching and communication.[/accordion-item]
[accordion-item title="Resume Building +" state=closed]In the design world, our highly recognizable name can be an excellent way to get your foot in the door at your dream job.[/accordion-item]
[accordion-item title="Online Portfolio +" state=closed]We will give you the tools in order to help you build an online presence for yourself.[/accordion-item]
[/accordion]
*Please note that prices listed on this page are based upon pre-payment prior to the start of the class